Youth Enrichment
2021 Spring Babysitting Workshops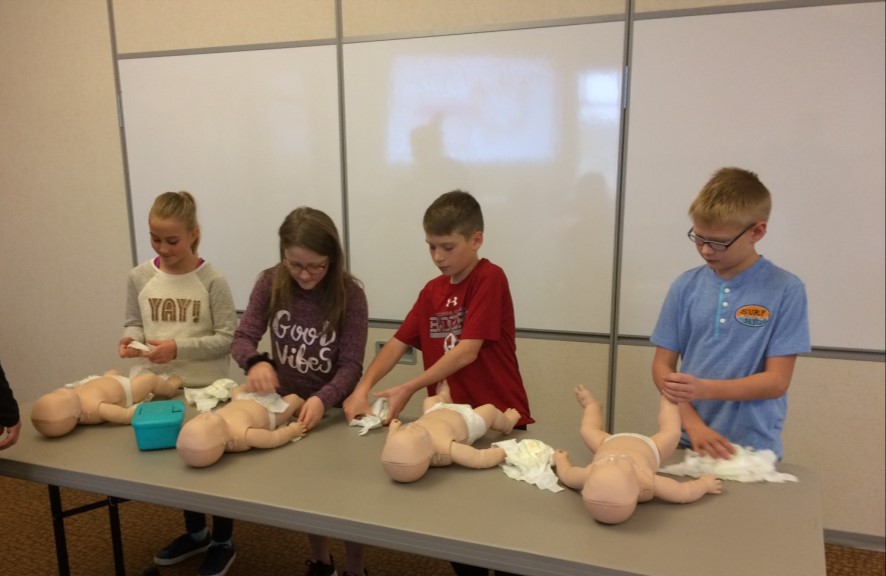 Registration Starts Dec 1

Description: Designed for pre-teens ready to stay home alone or for those interested in babysitting— this is a great class for participants ages 10- 15. Class includes CPR instruction and home alone/babysitter safety. Babysitting portion of class is taught by other Paramedics or Nursing professors from FVTC Public Safety Division. At the end of the program students will receive an American Heart Association "Friends and Family" participation certificate, and an 80-page student manual.
Fee: $70 Allouez Residents/ $87 Non-Allouez Residents
Location: Green Isle Park Pavilion (900 Greene Ave, Building A.)
Ages: 10-15 years old
Dates:
- Session 1: Saturday March 27
- Session 2: Saturday, April 24
Time: 8am-4pm
2021 Allouez Arts & Crafts Hour: Spring Edition
This program is great for any child who loves to be creative, craft, learn new things, and just have fun. Each week our instructor will walk participants through a new craft project or skill they can take home with them.
When possible classes will be outside, to help with spacing and air flow. When inside participants will be socially distanced and required to wear masks.
When: Thursdays 5pm6pm
Where: Green Isle Park Pavilion (900 Greene St.)
Age: 7-13
Cost: $35 Residents/$43 Non-residents
Dates and Projects:
April 22: Pastel Landscapes: Create beautiful works of art using oil pastels, highlighting a landscape of their choice (i.e. sunset, lake, meadow, etc.)
April 29: Zentangle Letters: Artists will create their own zentangle doodles around a bubble letter of their choice.
May 6: Canvas Painting: Artists will use a canvas to create a work of art that their imagination can come up with.
May 13: Clay Creatures: Using modeling clay, artists will mold/sculpt small animals/creatures.
May 20: Mystery Watercolor Paintings: Artists will draw out a design/picture using a white crayon and paint over it with watercolor revealing a mystery piece of art.
May 27: Paint & Plant a Pot: Artists will paint a fun design on a small pot and plant a flower inside.
2020-2021 Easter Seals Program Opportunities

Take a look at the attached document below and see all of the great opportunities offered to children and young adults in the Fox Valley (and slightly beyond) with special health care needs.